01 October 2018 – 15 November 2018
Memory shift
Artists: Eugen Vutescu. Curator: Ana Negoita
There is a perfect match between the paintings, the installations signed by Eugen Vuţescu and the space of the gallery: they create a visual dialogue that makes them almost inseparable. The viewer will notice a series of similarities between the space and the works of art. The exhibition was designed to follow a visual narration, so, the canvas, the objects, the installations create a certain route which can be followed guided by memory itself.  The exhibition gathers together different layers of memories from the viewer and the artist himself in order to create a new story every time.
Eugen Vuţescu's painting and installations are epidermal, the way the artist builds his compositions and his chromatic registers is based on a process of solidification, a process where the memory infiltrates into the body, generating layers of skin. The paintings have layers of matter that are staggered by their own geometry, a visual effect which can be translated into compulsive silence. Bodies, fragments of certain corpses and objects are continually twisting under the spectator's eyes, in a mimesis of a state of rest.
Monochrome or cruel, violent or grey, the colours create a dialog – they show a certain silence of suffering, transforming all these bodies into statuary structures, like ossified characters, who now resign after suppression. The coloured skin of these canvas keeps their vital memory.
For the viewers, it is like a personal exercise to stimulate empathy: in front of the paintings they feel like psychoanalysts, they watch and listen to each other, in a continuous silent dialogue.
Text "The Wall" instalation: Teodor Duna, Romanian contemporary poet
Film "Transfer de memorie": Cezar Duna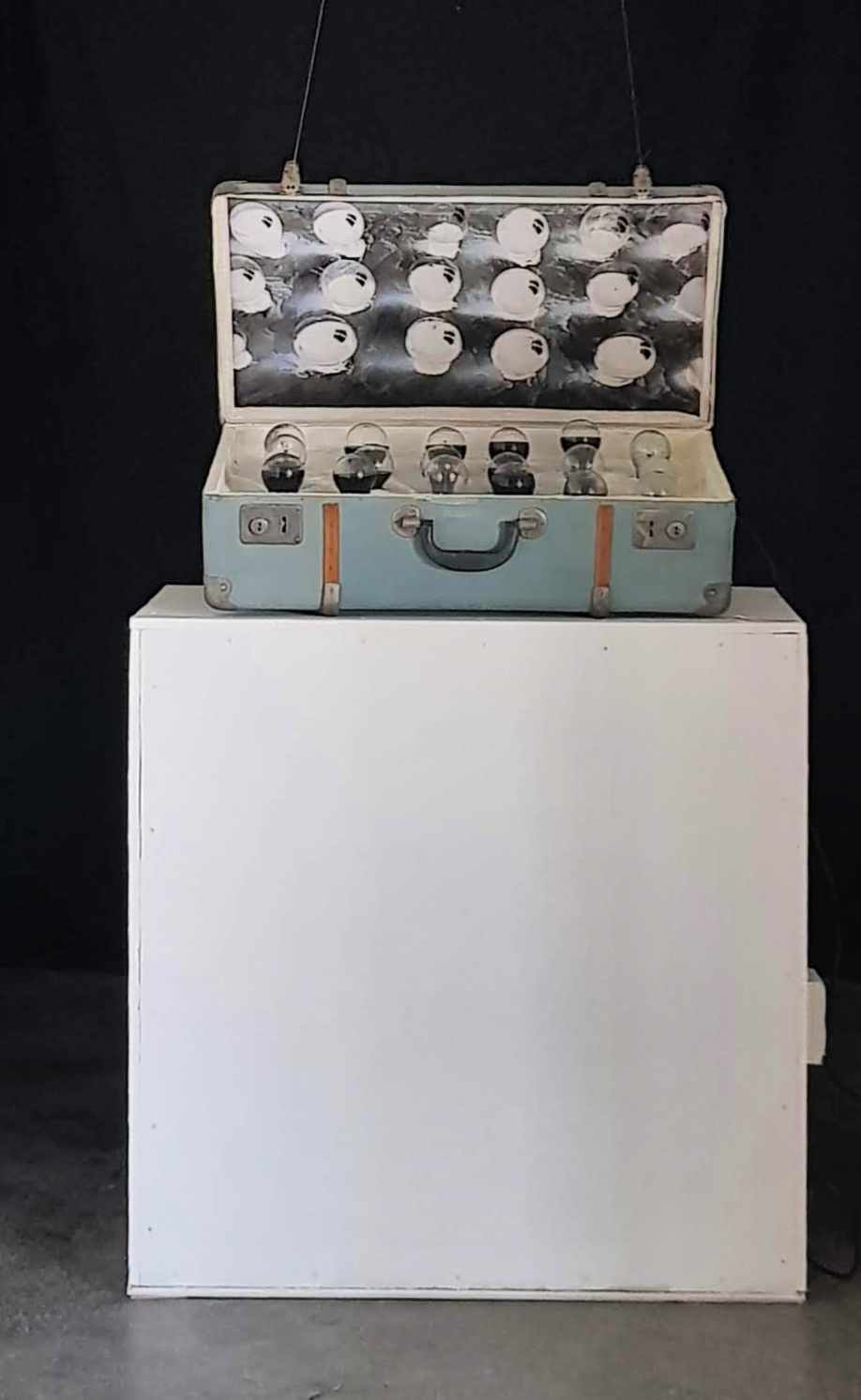 Double click on photos to enlarge view.
Film "Transfer de memorie"
Autor: Cezar Gheorghe