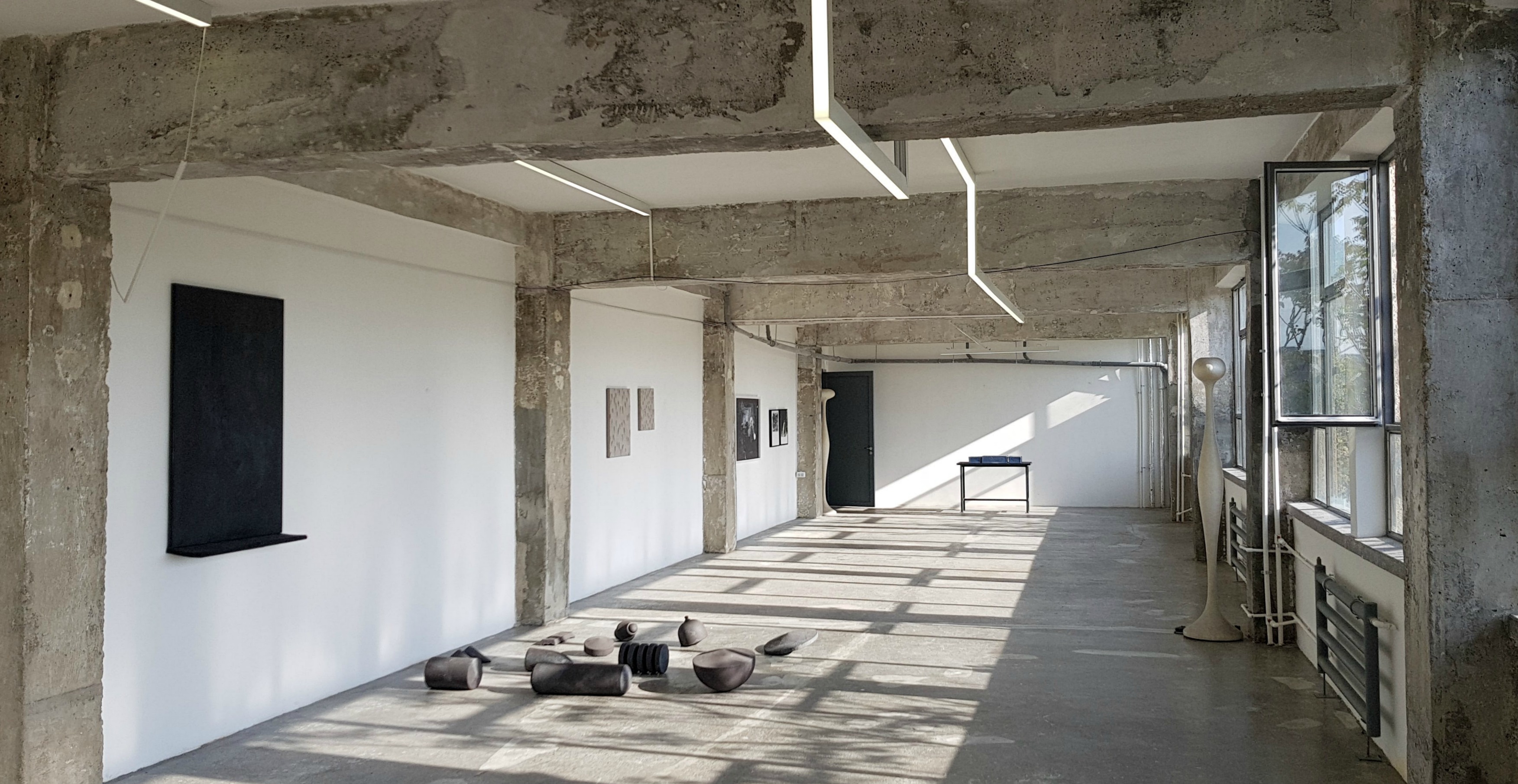 Placed in Bucharest, at the crossroad of main railways, roads and bridges, Halucinarium is the symbol of the revival of the local artistic community and a launching ramp for young tallents.
Halucinarium is an industrial eclectic design loft reinterpreted and painted in contrasts by Aled Adam Studio, a space that pulsates energy, catalysing the communication routes that divergently spear in the entire city.
Halucinarium works at the forefront of the international contemporary art world with a focus on Romanian artists. We encompass international artistic trends, engaging in a dialogue with a multi layered public. The gallery's curatorial program is characterized by a high diversity of artistic genres.
Visitors will discover an amplitude of Modern and Contemporary art, painting, prints, drawing, graphic arts, sculpture, installation, video & digital art, as well as photography, introduced via solo shows, juxtapositions, themed exhibitions, art events or out of the box projects. The program is continuously expanded to include rising young artists and avant-garde performers.
An important aspect assumed by the team is the constant artistic education of the public, leading to the increased social implication of the community through art projects. In that regard, Halucinarium has the support of a highly dynamic & innovative business branch –  ART ON.
Halucinarium | Triaj creativ opened in march 2018 with a social ecological manifest "I do not emit carbon"
Visits by appointment. Please call: +40.747.971.855