21 March 2018 – 27 May 2018
I do not emit carbon
Artists: Rares Balarau, Stefan Botis, Mircea But, Alina Carp, Marian Gheorghe, Sergiu Laslo, Tara von Neudorf, Tudor Oltean, Nicolae Romanitan, Andrei Sclifos, Ioana Sisea, András Szabo, Matei Tigareanu
Eu nu emit carbon | I do not emit carbon is a hallucinating story, an ecological and social manifesto. A project for which Halucinarium dives into the veils of subtlety, goes deep into the flesh of reality and comes back with a vision and a warning. In a suffocating abys of messages, in a crazy world that is absent from it's own rush, the man does not understand that the planet cries it's last warnings.
"Impure black is not a masking. It is an assuming of all black emissions, gathered together in a blind map. Projectile fragments, archived and conserved, keep the memory of war intact. A cold, long and unstoppable war. An acid, chemical rain on the background abandoned in warm greys, printed in latent remorse. Anxiety was born urban: being and lack of being. The anthropomorphous and zoomorphic mélange, like razor-sharp cuts, slide surgically towards nowhere, on an ice slide with no beginning and no ending. A never-ending loop.  What is ahead, the end? Or is there hope in washing away the evil? With how much caustic soda and in how many waters should the washing be made? How do you save yourself? Anyway, you live in a space and time where the animal and vegetal states are as affected as you. Plastic is the absolute winner. Now we co-exist with plastic. Carbon and ozone settle in colorful layers, in an intoxicated mixture of hallucinating forms. Up, down, sideways, the impressions of an oscillating world that hurries towards a new abyss on the rhythm of an eclectic festival burns our insides."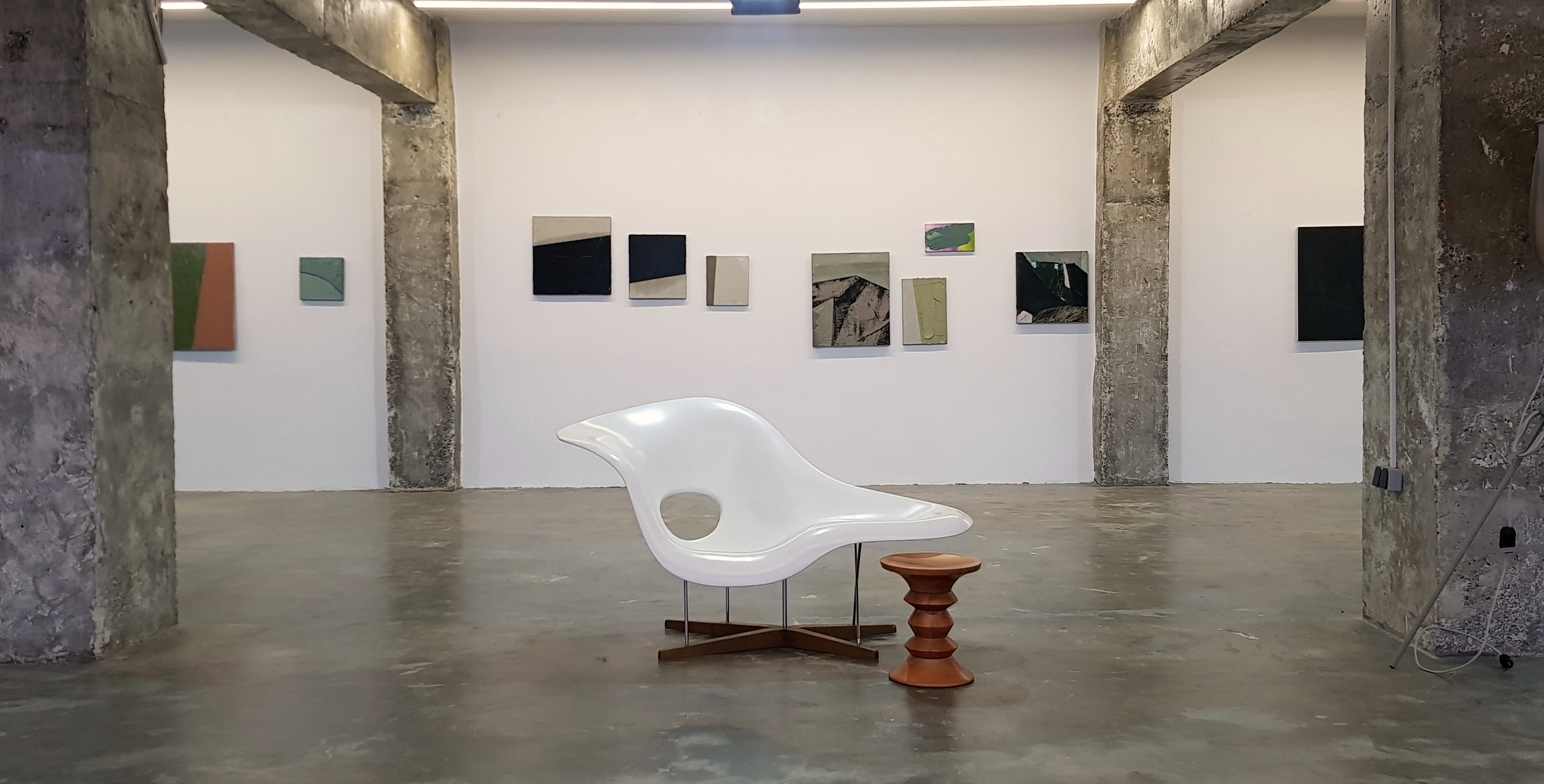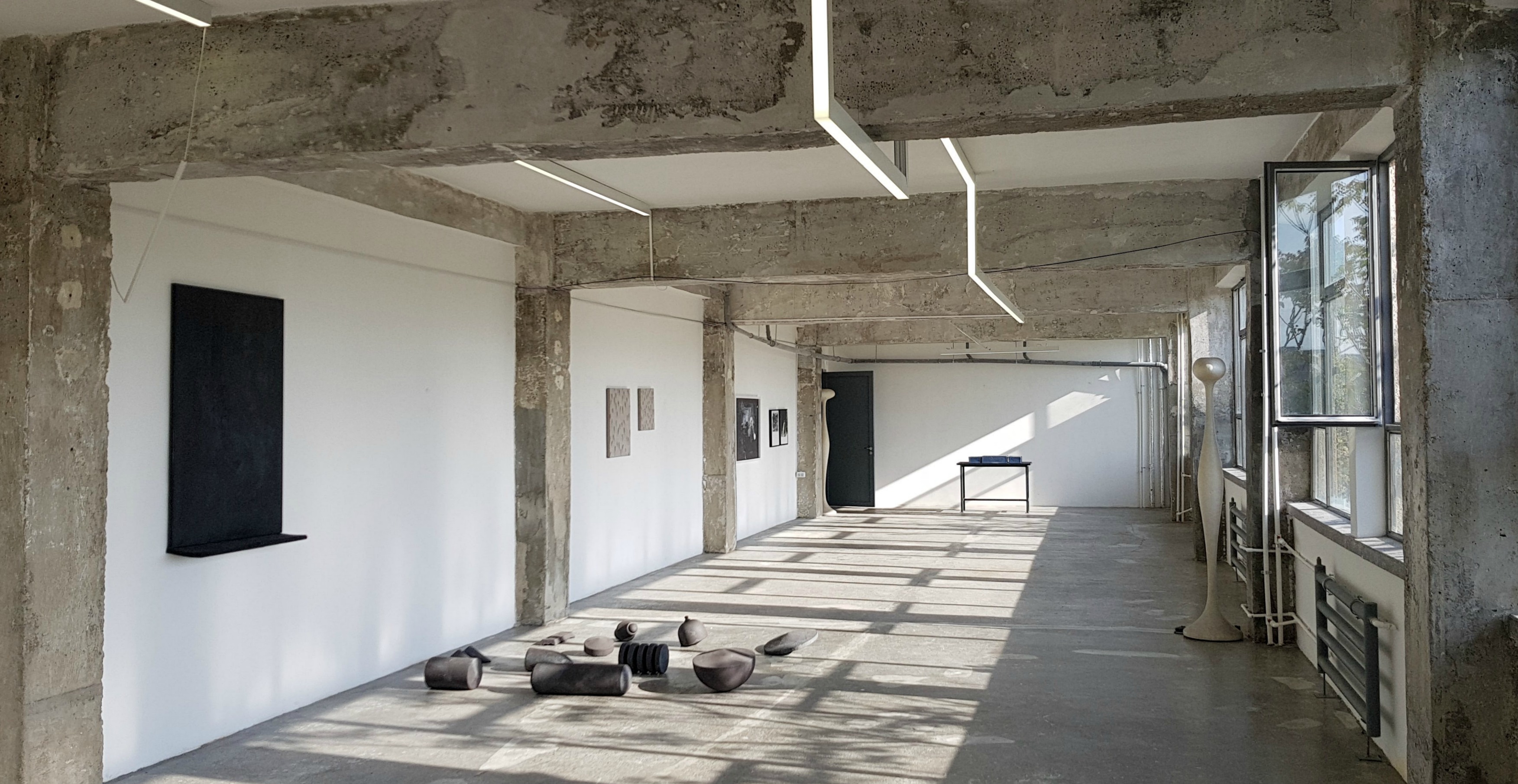 Double click to view full screen images.