6 February 2019 – 18 March 2019
TOGETHER, TO BE
Cosmin ABĂLARU | Alexandra BADEA | Florentina BERBECARU | Elizabeth BROLLA | Alina COTISEL | Vlad GHELU | Iulia GROSU | Iulia PĂNOIU | Maria TABARCEA. Project coordonated by lect. univ. dr. Ovidiu CROITORU | asist. univ. dr. Felicia IONESCU. Curators: Ana NEGOITĂ | Felicia IONESCU
"Together, to BE" is exploring current realities, situations and spaces cut out of the contemporary world and depicted in various graphic techniques, sending a social message through visual expressions. Chronicle, satire or critique, all interpreted through the lens of the author's views on society and present social events. A stylistic diversity, from installations to visual experiments and video animation.
The exhibition displays artworks from the Diploma projects of the students from UNARTE – The National University of Arts – Bucharest, Department of Graphic Arts: Cosmin ABĂLARU | Alexandra BADEA | Florentina BERBECARU | Elizabeth BROLLA | Alina COTISEL | Vlad GHELU | Iulia GROSU | Iulia PĂNOIU | Maria TABARCEA. Project coordonated by lect. univ. dr. Ovidiu CROITORU | asist. univ. dr. Felicia IONESCU. Curators: Ana NEGOITĂ | Felicia IONESCU
Halucinarium Gallery is comitted to our long term goal to promote, support and collaborate with young artists, students and graduates from Art Universities in order to stimulate and diversify the emergent art market in Romania.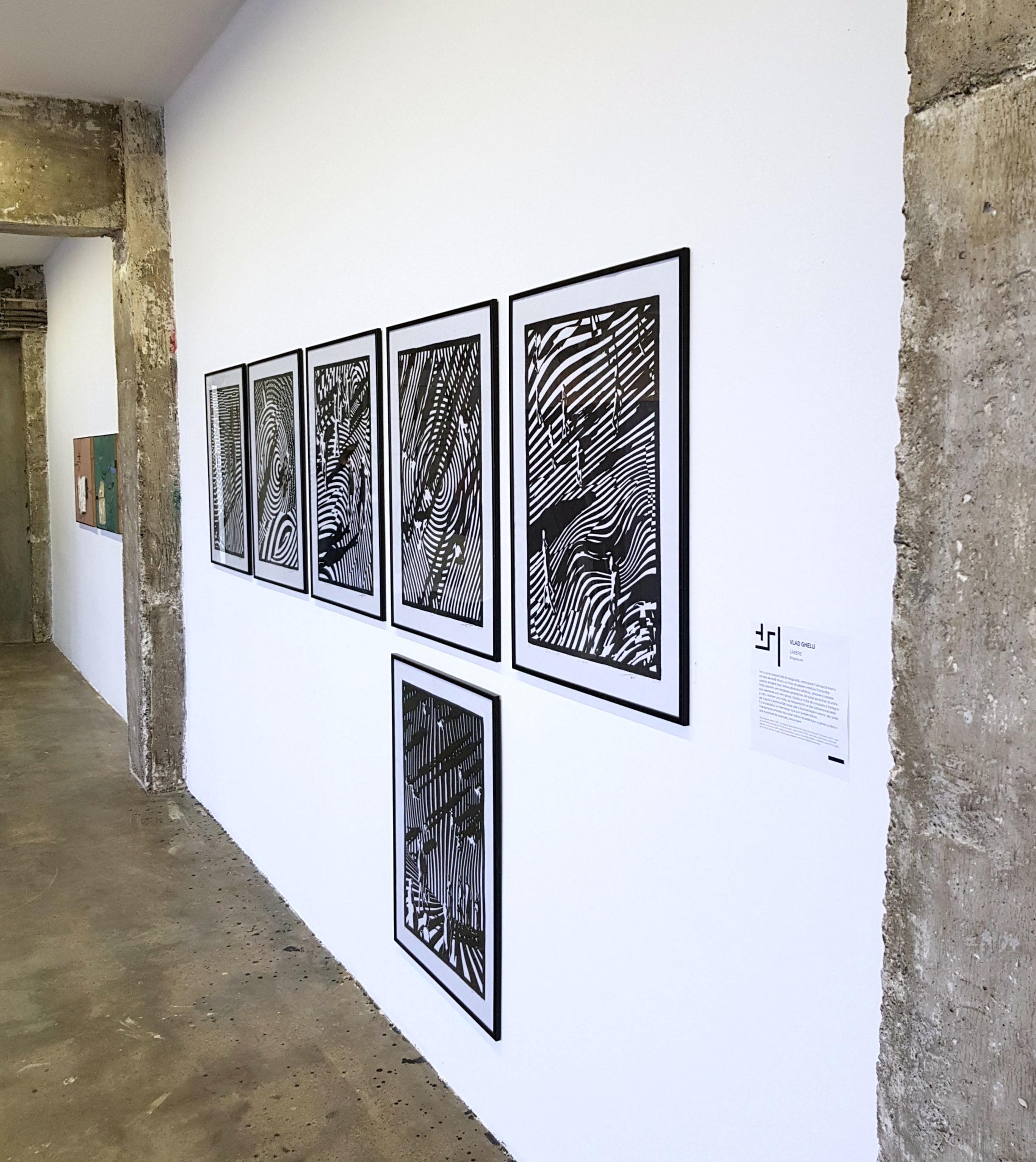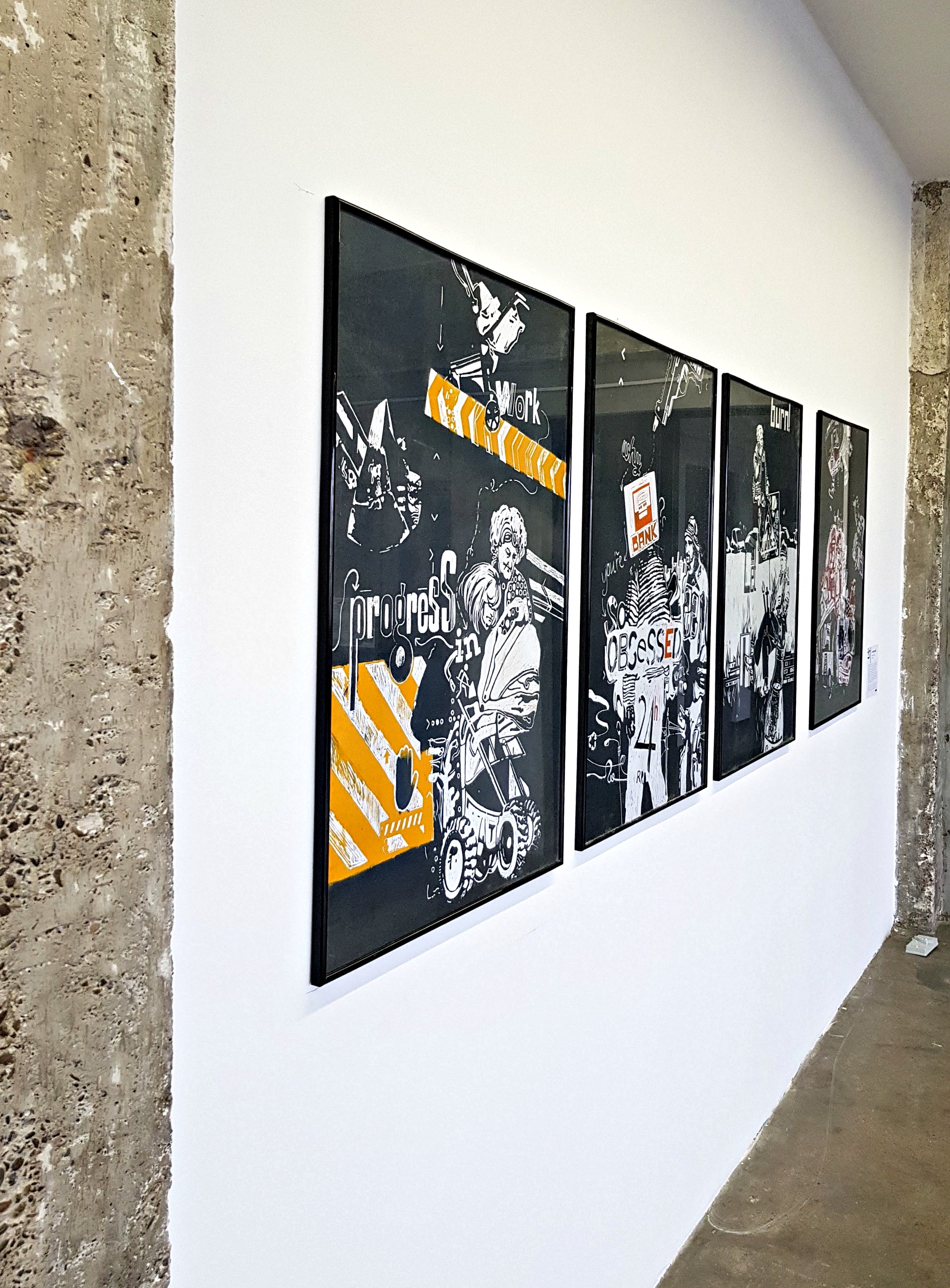 Double click on image for full screen view